Producing high-end Ecological Extra Virgin Olive Oil that brings with it traditional knowledge, the latest technology, and passion.
If the word "culture" comes from "cultivate" our aim is to develop our work CULTIVATING THE OLIVE TREE through a CULTURE OF PEACE that is, through values, attitudes, and behaviors that reject violence, abound in generosity, listen to understand, preserve the planet, reinvent solidarity and fully participate in the development of society in search of well-being.
KNOWLEDGE
EXCELLENCE
HEALTH
At Oli Oli we are conscious of the fact that we belong to a society which, in turn, belongs to territory. We support projects that contribute to maintaining and improving the well-being of the people who form our society and the land they inhabit.
We collaborate with Campus Diversia, a center for social integration, employment, and environmental education. We provide consulting and training in organic olive grove management, and organize internships both at the Campus Diversia and at our mill. We also collaborate in solidarity activities with ARUNAD (Requena Utiel Association for Children with Developmental Disorders) for whom we organize workshops related to infant development.
Solidary Brand
1 Olive Tree For Peace
1 Olive Tree For Peace, our first initiative, is aimed at people who love land, olive trees, and olive oil. As a solidary project, 0,7% of the price will be donated to a social cause. The beneficiary will be chosen by those who have participated in the project.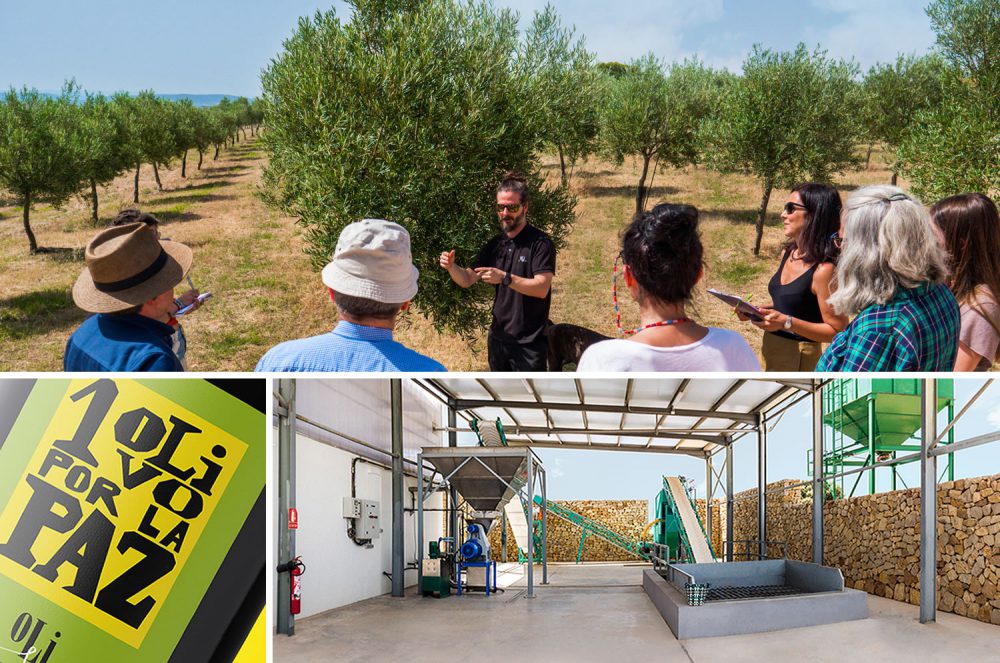 In this ecosystem Oli Oli contributes to more than merely preserving resources and biodiversity. We also support the sustainability and creation of social services and cultural values such as the culture of olive oil, by enriching the recognition of ecotourism.
At Oli Oli we are dedicated to organic production. The key for us is biodiversity on and in the soil (pollinators, mycorrhizas) and systems of symbiosis and equilibrium; an olive grove that grows through biodiverse networks, based on vegetative coverage that is integrated with the estate.
Siempre en Formación,
Siempre Enseñando,
Contribuyendo con
Nuestra Experiencia a
Nuevos Agricultores,
Formación Continuada,…
Traceability of the product from tree to bottle, meticulous monitoring of the olive fruit, gentle care in every step are what guide us in obtaining top quality oil with excellent nutritional, aromatic and taste profiles.
Always through cold extraction (<27°), we preserve high levels of phenols in our varietals (main varietals: Cornicabra and Frantoio; secondary varietals: Arbequina, Arroniz and Picual).
Our Extra Virgin Olive Oil is ORGANIC and we see it as a FUNCTIONAL FOOD. Our processing systems are extremely demanding in order to maintain and enhance the healthy properties of our oil. From the agricultural techniques, to processing systems, to storage.
We define health as a state of well-being. In recognition of the way we work, in 2018 we were granted the award for WORLD'S BEST HEALTHY EVOO.